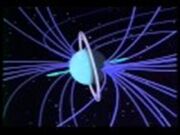 Link: http://www.youtube.com/watch?v=PSGg83GDcyI

Release Date: April 21, 2011

Date Taken: August 22, 1990

Duration: 31:1

Note: 30:19 or 13:1 playing time in color

Watch this Video
Edit
Please, do contribute this video.
A better look Voyager 1 & 2 spacecraft. This video also includes with Solar System Exploration.
There are 4 reviews. Be the first to contribute!
Saturn and Voyager 2 in Computer Generator Snapshot
Edit
Ad blocker interference detected!
Wikia is a free-to-use site that makes money from advertising. We have a modified experience for viewers using ad blockers

Wikia is not accessible if you've made further modifications. Remove the custom ad blocker rule(s) and the page will load as expected.