Introducing Pioneer 10/11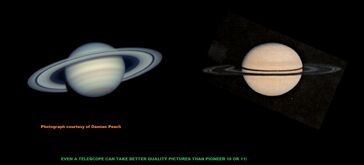 , the time wasting probes that takes the lowest possible images of Jupiter and Saturn-FO REAL NIZZA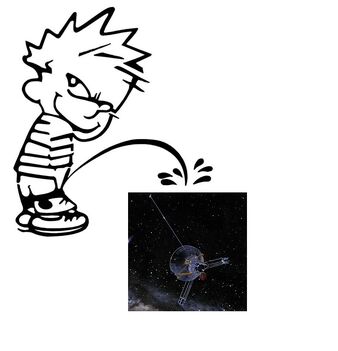 Pioneer 10 and 11 are an epic fail, I REPEAT, An epic fail! These dumbass probes, , served no purpose other than waste NASA's money and take low quality pictures of Jupiter and Saturn that even a backyard telecope can be better at-WTF? I was glad when NASA ended operations with these dumbass probes, even if aliens find it, they're gonna trash them out because (Aunt Alexandra reference!) they-are-trash.
Ad blocker interference detected!
Wikia is a free-to-use site that makes money from advertising. We have a modified experience for viewers using ad blockers

Wikia is not accessible if you've made further modifications. Remove the custom ad blocker rule(s) and the page will load as expected.